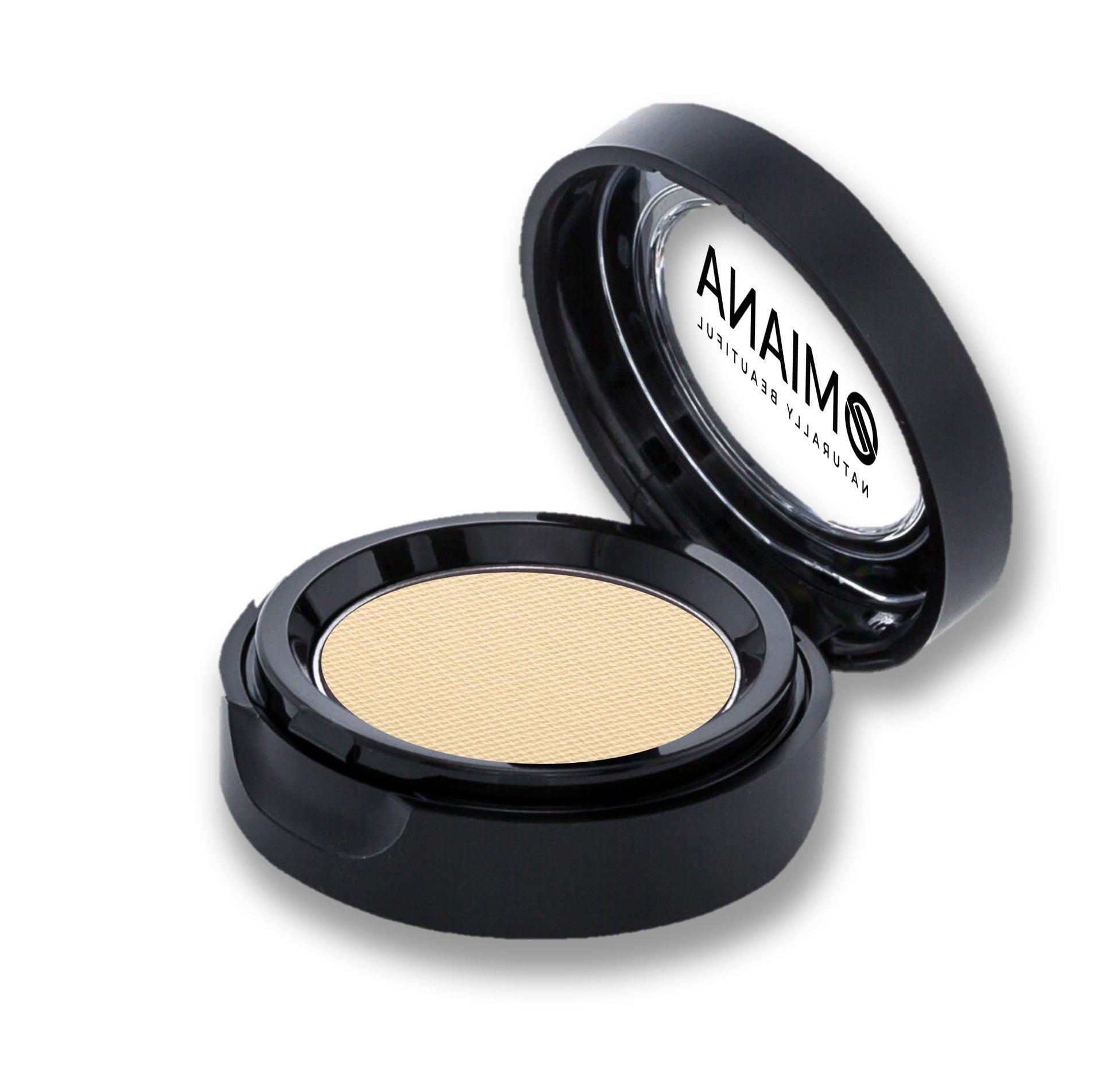 Bold Beauty Pressed Mineral Eyeshadow - Boron Nitride-Free, Paraben-Free, and More!
Pressed mineral eyeshadow in gorgeous tones. Silky, long-lasting. No talc, gluten, bismuth oxychloride, nanoparticles, animal-tested ingredients for sensitive skin. Ethically sourced mica, shimmer.
Details

 

Everything you need to know about this product.

These Bold Beauties are comprised of a handful of ingredients that make for an exceptionally silky feel, incredible color payoff, and super long-lasting formulas! Designed for quick and easy application, sensitive skin approved. Mixed with the industry's best mineral color pigments. As always, no talc, gluten, bismuth oxychloride, nanoparticles, animal-tested ingredients, and so much more. Ethically sourced mica imparts varying levels of shimmer.

Vegan
Silky feel

Long-lasting coverage


Best mineral pigments

Sensitive skin approved


1.5 g | 0.053 oz

Note: Packaging may be black or silver. 

Directions for use

Using an eyeshadow brush, swipe through the color and apply. Sweep the brush back and forth across your eyelid, starting from your lash line and blending your way up to your eyebrow. The color should fade slightly as it gets higher toward the crease. Top with mascara to define your lashes.
Available Shades

 

23 beautiful, 

natural-color options

.

Frost is white with subtle shimmer, especially great for lending an awake look.
Vanilla is a more golden-to-neutral option; it has little-to-no shimmer.
Fresh is shimmery ivory with some notes of gold, redolent of linen.
Vintage is a bold neutral-gold yellow with shimmer and 70s vibes.
Artifact marries gold, tan, and even browns and olives, immense with shimmer.
Tuscany is an elegant bronzey, earth-toned shade to help you feel grounded and strong.
Midas is an antiqued gold with brown and olive undertones and beautiful sparkle.
Marsh is a light green with olive tones and moderate-to-glam shimmer.
Root is a medium shimmery green-meets-brown-meets-olive.
Luxe

 

is a gorgeous metallic lavender reminisanct of a midnight moon. 
Amethyst is a shimmer-rich light purple. 
Jam marries both purple and pink in a vibrant option with silver shimmer.
Belize will have you asking is it teal, blue, or green? A hybrid of all and vibrant as ever!
Tranquil is a light blue with mixed undertones and glam shift and shimmer.
Electric is a vivid, bold blue with shimmer galore.
Dignity is a blue that's both bold and classic, reminiscent of denim blue.
Cosmic converges a celestial blue and indigo with gray tones and plenty of shimmer.
Tanzanite is a shimmer-rich navy-like blue with subtle purple tones.
Bronze is a shimmer-rich bronze, a medium brown with golden-olive tones.
Medallion combines gold and bronze with moderate shimmer.
Nutty is a true brown, neutral with a hint of bronze/gold cast and moderate shimmer.
Bronze Umber is a rich brown with mega shimmer and golden-bronze shift.
Woodland is a brown barely-there-shimmer option with mixed undertones.
Ingredients

 

See a complete list of everything in this product.

Ascorbyl Palmitate
Dimethicone
Ethically Sourced mica
Iron Oxides
Titanium Dioxide (CI 77891)
Zinc Oxide

Formulated without: gluten, fragrance, silicone, parabens, sulfates, synthetic dyes, phthalates, talc, bismuth oxychloride, and nanoparticles.